our college education is over, and you are looking for your dream job.
With so many candidates vying for limited openings, you will need to bring your best foot forward. Look no further than SYFT. We are here to help you reach your career milestones.
SYFT helps job-seekers to get their dream jobs by providing well-structured and high-quality online study materials for competitive bank exams. We will provide you with comprehensive study materials of outstanding quality that you can access from anywhere on your laptop or mobile devices. We will be your companion in this most important journey of your life.
To teach online where students are mastering their skills and achieving their goals by learning from our extensive use of the library of courses taught by expert instructors including updated app entry facilities and To keep youths stay focused until they reach on their desired goal making a difference in learning through concept-based teaching using digital learning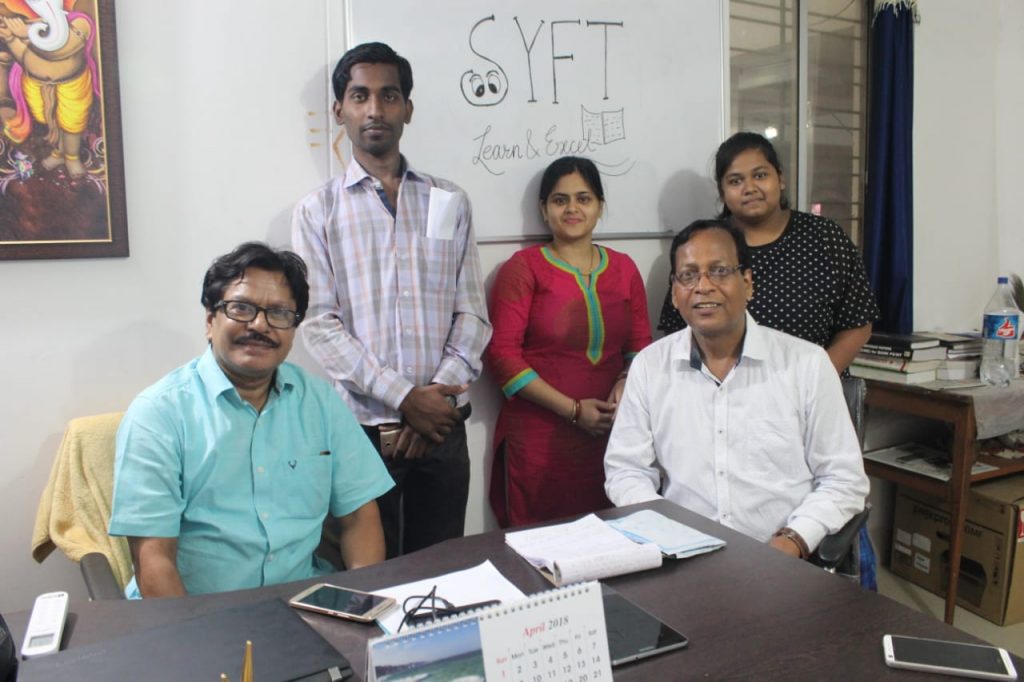 Limitless learning, limitless possibilities
Learning can happen anywhere on your computer and mobile device. All you need desire to learn and passion for success.
Enroll to a program & develop your career
Take challenge, get enrolled, develop a better career and serve the humanity. 
Take courses on any of your choices. Go at your own pace with lifetime access.Try risk-free with our 30-day money-back guarantee
Thousands of students are already studying using our SYFT platform, it's time for you to get enrolled. 
Hello Everyone, I am Sonali Nayak from National Capital New Delhi. I will be joining Canara Bank in July 2018. I cleared IBPS PO in 2017. I feel honoured to be able to share my knowledge on IBPS PO examination and thank you SYFT for this opportunity.
 
All the best!  
SYFT undoubtedly has been the most successful test series since the time of inception of online test series. All others are just playing the game and nowhere even close to matching the level of SYFT
Teach what you love. Learned gives you all the neccessary tools to become an instructor.
Course completed? Then its time to apply for the certificate. Do it in simplesteps with Learned.